At this time of year, arranged like a carpet on the earth's floor, you can smell them before you see them: Wild garlic, growing everywhere, and one of the most powerful medicines on the earth and all for free.
Ramsons (wild garlic) were considered an important food in early Ireland, and along with watercress and wild sorrel were regularly collected from the wild and then eaten raw, or cooked in a broth. If you stole it from someone's land there would be a hefty fine.
All parts of this plant are edible.
Leaves are collected in early spring, eaten raw or cooked.
Flowers are eaten raw or cooked, and are stronger tasting than the leaves, and used in salads.
Bulbs can be harvested any time. The plant is dormant from early summer to winter. If harvested in early summer, they can be stored for at least 6 months.
Uses
Wild Garlic is a
• natural antibiotic, great for the immune system helping with coughs, colds, flu, asthma, bronchitis & even emphysema.
• It cleanses the blood of impurities for a gentle detox.
• It reduces High blood pressure and Cholesterol levels.
• It protects the heart and circulatory system.
• It is a tonic for the digestive system, used in the treatment of threadworms, diarrhea, wind & indigestion.
• The juice of the plant is used as a moth repellent and can be used as a general household disinfectant.
Wild garlic can be used to flavour soups, salads, pasta dishes, stews, breads, scones, savoury pies and tarts & mashed potatoes (creating a wild version of colcannon)
I've also dried the leaves so that I can keep them for the winter months to add flavour to my soups.
Get picking and make this lovely pesto.
Wild Garlic Pesto
Makes 250ml (1 cup)
I always make wild garlic pesto with a good squeeze of lemon juice to brighten the flavour, but feel free to leave it out.
50g (2 oz) Parmesan cheese
25g (1/4 cup) pine nuts
50g (2 oz) wild garlic leaves, stems removed
200ml (3/4 cup) extra virgin olive oil
2 tablespoons freshly squeezed lemon juice, or to taste
salt and freshly ground black pepper
Break off a 50g (2 oz) chunk of Parmesan cheese and cut it into a few slices. Place in a food processor and whizz until it's roughly grated. Tip the cheese into a bowl and set aside. Place the pine nuts in the food processor and pulse until they're roughly chopped. Tip into the bowl with the cheese. Doing it this way makes a pesto with some texture to it, which I love; if you're not fussy about it, just blend the cheese, pine nuts and wild garlic together all at the same time.
Place the wild garlic in the food processor and whizz until it's finely chopped. With the motor running, slowly pour in the oil until a thick sauce has formed (you might not need all the oil). Add in the lemon juice and pulse again to combine. Remove the blade from the food processor and stir in the Parmesan, pine nuts and a generous amount of salt and pepper. Taste the pesto and adjust the seasoning or add in more lemon juice if you want a little more zing.
Spoon the pesto into a clean Kilner jar (see note above) and store in the fridge for 1 or 2 weeks. This also freezes very well.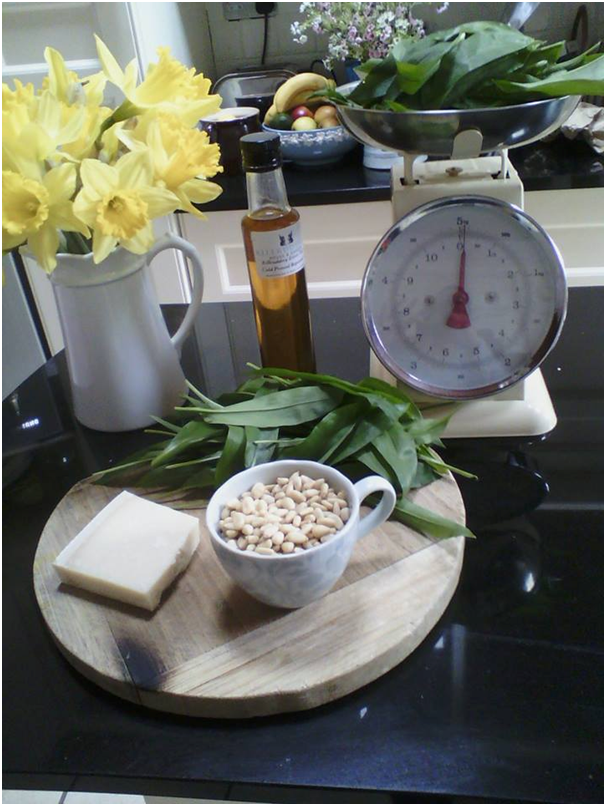 http://wicklowherbalist.ie/wp-content/uploads/2016/09/wicklow-herbalist-logo-1.png
0
0
wicklowherbalist
http://wicklowherbalist.ie/wp-content/uploads/2016/09/wicklow-herbalist-logo-1.png
wicklowherbalist
2017-03-17 14:00:35
2017-03-17 14:00:35
How to make WILD GARLIC PESTO