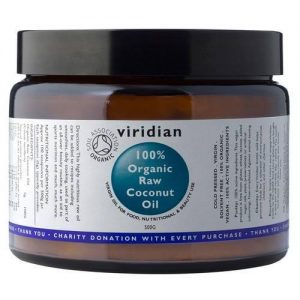 Coconut Oil
• Medium chained fatty acid, which goes straight into the portal vein in the liver and used up straight away as energy.
• The ketones in Coconut Oil feed the brain. This makes it good for treating Alzheimers disease.

• Helps to lower cholesterol.
• Being used increasingly in sports nutrition as it boosts the metabolism and aids healthy weight loss, and provides energy.
• Its Caprylic acid action makes it antifungal which is used for the control of Candida albicans. Also for nail fungus and athlete's foot. (Just rub on to the affected area)
HEALTH & BEAUTY
• Coconut Oil is rich in antioxidants and fatty acids and penetrates into the underlying skin so it is good as a skin conditioner, for stretch marks and can help premature aging of the skin. Also can be used as a makeup remover.
• Dry,sore,chapped skin. Helps to reduce chronic skin dryness, it aids the removal of the outer layer of dead skin, making the skin softer and smoother.
• Anti-ageing – because of its small molecular structure it is easily absorbed.
• Using coconut oil as a natural beauty product – Add a spoonful to your bath water for silky smooth skin great for babies and children.
HAIR CONDITIONER
• Softens the hair and conditions the scalp, can help to combat dandruff.
• Strengthens the structure of damaged, devitalised hair, and broken hair.
• Massage into scalp and take it out to the ends. Leave for an hour or two, or else overnight, and wash with two shampoo rinses.
Coconut oil can be used in cooking and baking, salad dressing, smoothies, as a dairy free spread, for stir-frying, and straight off the spoon.
http://wicklowherbalist.ie/wp-content/uploads/2016/09/wicklow-herbalist-logo-1.png
0
0
wicklowherbalist
http://wicklowherbalist.ie/wp-content/uploads/2016/09/wicklow-herbalist-logo-1.png
wicklowherbalist
2016-10-16 09:29:58
2016-10-16 09:29:58
coconut oil